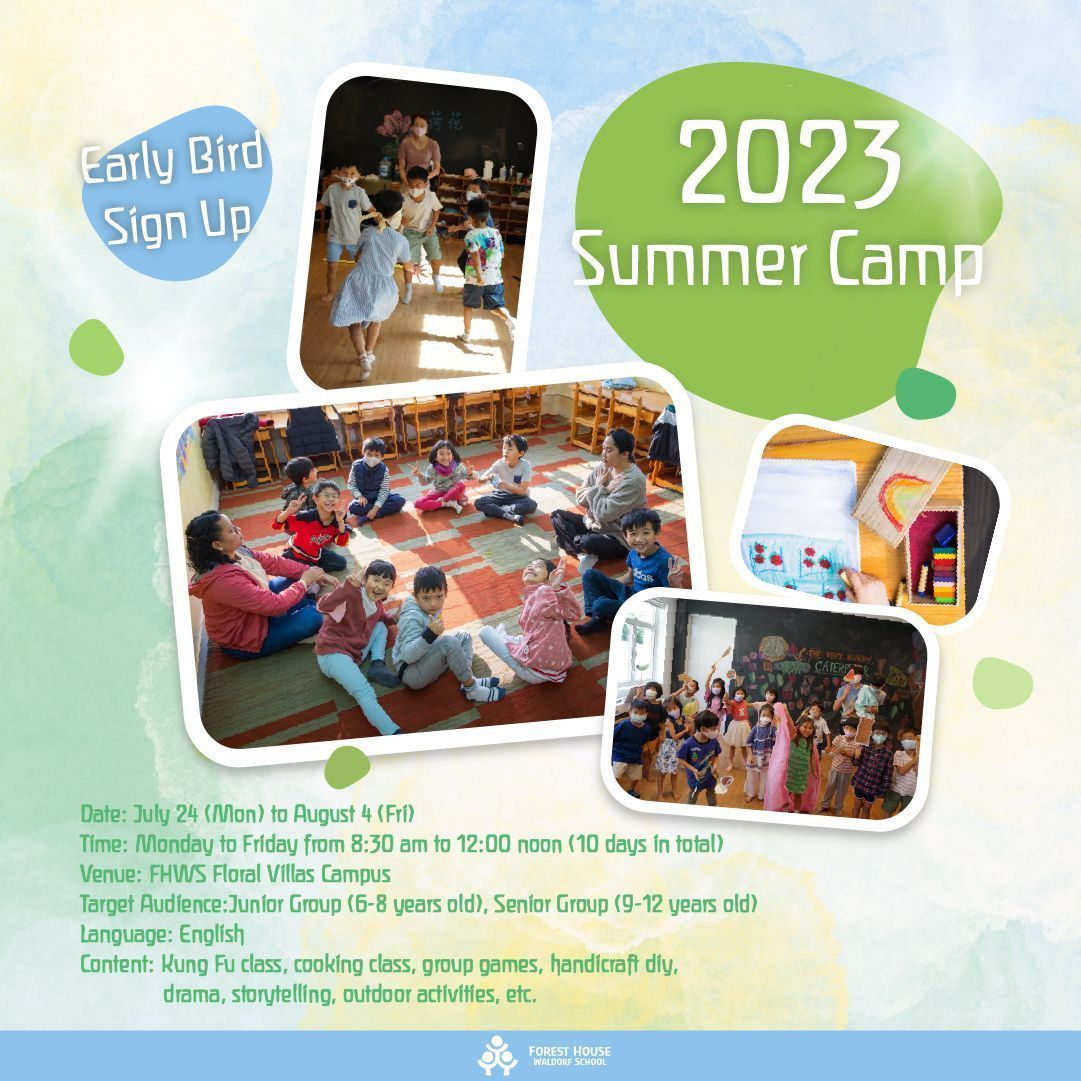 2023 Summer Camp
2023 Summer Camp
Summer Camp Early Bird Admissions!
【What's On | Summer Camp Early Bird Admissions! 】In the blink of an eye, it's May already, indicating this school year is ending. It's time for parents to start looking for summer activities to pack children's summer vacations up with fulfilling, fun and unforgettable experiences. If you want to have fun and learn with your children, like having kung fu class🤛🏼, cooking class🍳, group games, handicraft D.I.Y., drama, storytelling and outdoor activities with families from different nations and backgrounds, act now and sign up for our 🌳Forest House🌳 annual summer camp!
The early bird gets the worm! From now until May 31, you can enjoy a 10% discount upon registration and a 20% discount for Waldorf families! Places are limited. Sign up now to join this creative and enjoyable learning journey with us!