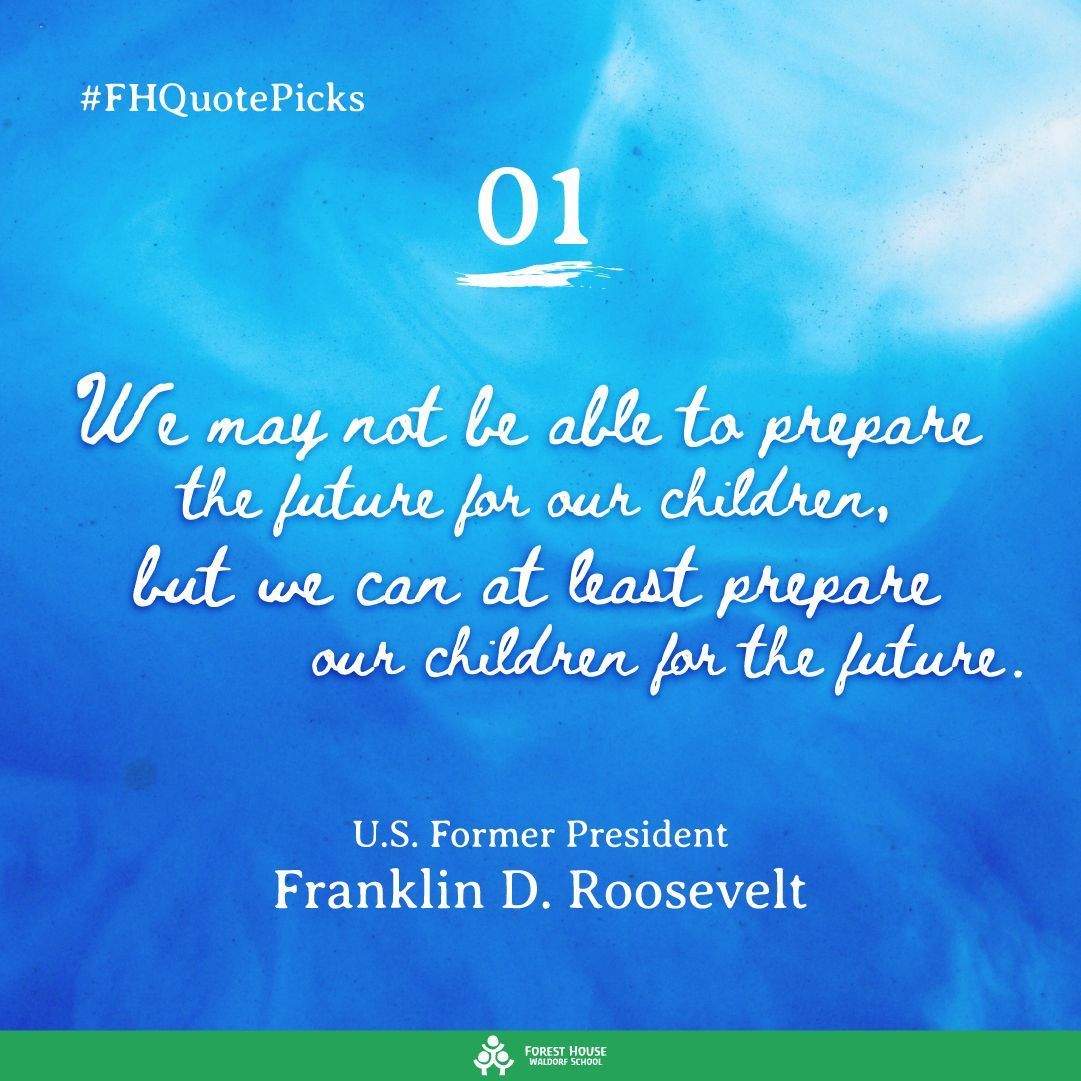 01 Franklin D. Roosevelt
01 Franklin D. Roosevelt
We may not be able to prepare the future for our children, but we can at least prepare our children for the future.
【FH Quote Picks - 1】
⭐️ 𝑊𝑒 𝑚𝑎𝑦 𝑛𝑜𝑡 𝑏𝑒 𝑎𝑏𝑙𝑒 𝑡𝑜 𝑝𝑟𝑒𝑝𝑎𝑟𝑒 𝑡ℎ𝑒 𝑓𝑢𝑡𝑢𝑟𝑒 𝑓𝑜𝑟 𝑜𝑢𝑟 𝑐ℎ𝑖𝑙𝑑𝑟𝑒𝑛, 𝑏𝑢𝑡 𝑤𝑒 𝑐𝑎𝑛 𝑎𝑡 𝑙𝑒𝑎𝑠𝑡 𝑝𝑟𝑒𝑝𝑎𝑟𝑒 𝑜𝑢𝑟 𝑐ℎ𝑖𝑙𝑑𝑟𝑒𝑛 𝑓𝑜𝑟 𝑡ℎ𝑒 𝑓𝑢𝑡𝑢𝑟𝑒.⭐️ ⭐️
This beautiful quote from the former U.S. President Roosevelt echoes the vision of 🌳Forest House🌳 since our establishment seven years ago. 💖We have always been committed to learning and growing happily together with children in a non-traditional way in Waldorf education so that their body🕺🏼, mind 🧠and spirit👐🏻 can develop healthily. In 🌳Forest House🌳, we hope to cultivate our next generation👶🏻 with generic skills including empathy, resilience, creative problem solving and collaborative communication💭 that enable them to cope with the complex and unknown challenges of the future💪🏻.